Source: HGTV
Compromise and communication are key.
I'll start with this, because without communicating and compromising, you won't make any progress. Discuss how you each want your home to look and feel. Be open about which items contain sentimental value. Explain what's most imporant to you, like having a quiet workspace or a place to entertain and watch TV with friends. Accept that some compromise is necessary. For instance, I painted an abstract painting on canvas using only pink paint. My husband wasn't crazy about a bright pink painting hanging in the living room, so, I hung up it up in a guest bedroom instead. Problem solved!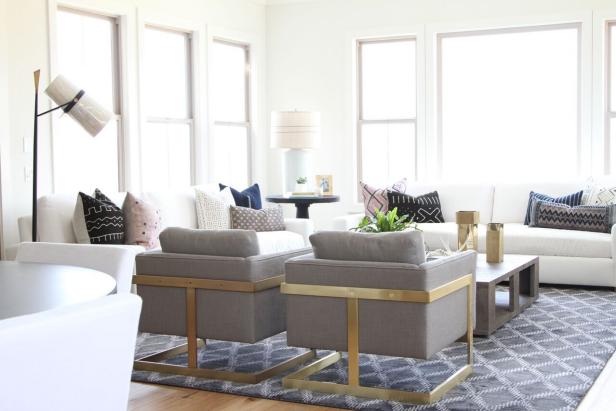 Becki Owens
Don't knock it till you try it.
At first, everything will look awkward and misplaced. But before throwing out everything and starting from scratch, move it around; try furniture and wall decor in different rooms; and keep items in place for a while. I was surprised at how quickly I grew to love and enjoy tchotchkes and furniture that belonged to my husband.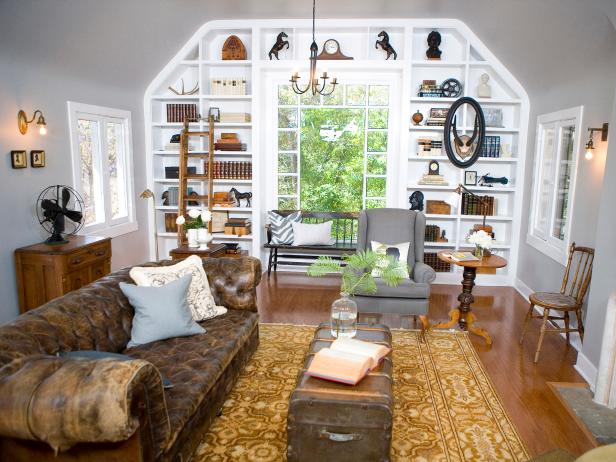 Make purchases together.
You share a home now, so it makes sense to buy furnishings and decor as a couple. Shop together so that one partner's style preferences don't dominate the home. Plus, any item you buy together will carry much more meaning than one you bought on your own. The best, most-rewarding purchase my husband and I made together was our beautiful, customized Chesterfield couch. We love sinking into it at night after a long day at work. It was a big purchase, but we plan on passing it down to our children one day.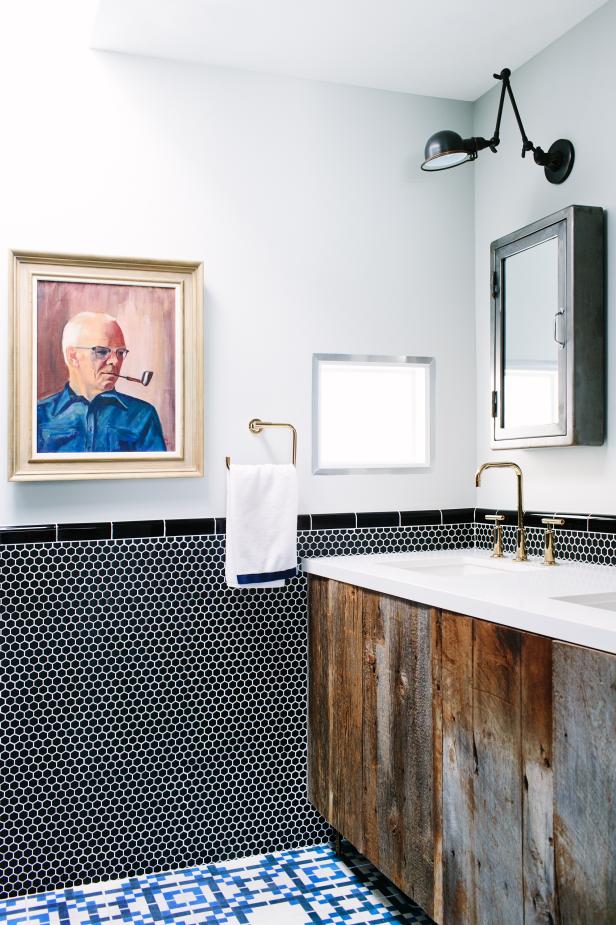 Photo Credit: Caitlin Murray
Embrace eclecticism.
This design style is your new best friend. Mixing metals, textures, patterns and styles helps create a lived-in, unique look. So what if you love brass and copper accents while your partner prefers dark woods and leather? All of those elements can work together. Combining light and dark, soft and harsh, neutrals and bright elements make for a well-balanced living space representative of both masculine and feminine styles.
Hits: 0